This Monday, Harlequin Superromance author and
Pink Heart Society
editor
Jeannie Watt
talks about the inspiration for many of her cowboy heroes--country music star
Brad Paisley
!
If you ever read one of my books and have any trouble at all picturing the hero, nine times out of ten, you can put the words "Brad Paisley" into a search engine and viola! there's my hero.
According to Wikipedia, Brad Douglas Paisley was born October 28th,1972 in Glen Dale, West Virginia and is of Scottish heritage on his father's side and English on his mother's. His grandfather gave Brad his first guitar when he was eight and by age ten, he was singing in his local church. He wrote his first song at thirteen, was asked to perform at a local Rotary Club meeting by his Junior High principle and thanks to that gig, was invited to guest at Jamboree USA where he became part of their weekly lineup.
Brad attended West Liberty State College for two years, then won a full scholarship to Belmont University in Nashville. Two weeks after graduating from there with a Bachelor Degree in Business Administration, he was signed by EMI Music Publishing, making his singing debut with Arista Nashville in 1999.
Seven months after his first appearance at The Grand Old Opry, he had his first number one hit. Since then he has toured with artists like Brooks & Dunn, Reba McEntire, Carrie Underwood, Taylor Swift and Blake Shelton, to name but a few! He is married to

Kimberly Williams

, the actress who played Steve Martin's daughter in the

Father Of The Bride

Movies.
I don't always write hot, dark-haired cowboys, but I have my share, and after a while, I started to notice a trend as I filled out my Art Fact Sheets:
"Make him look like Brad Paisley."
"He should look something like Brad Paisley."
"Dark haired, hot, confident...kind of like Brad Paisley."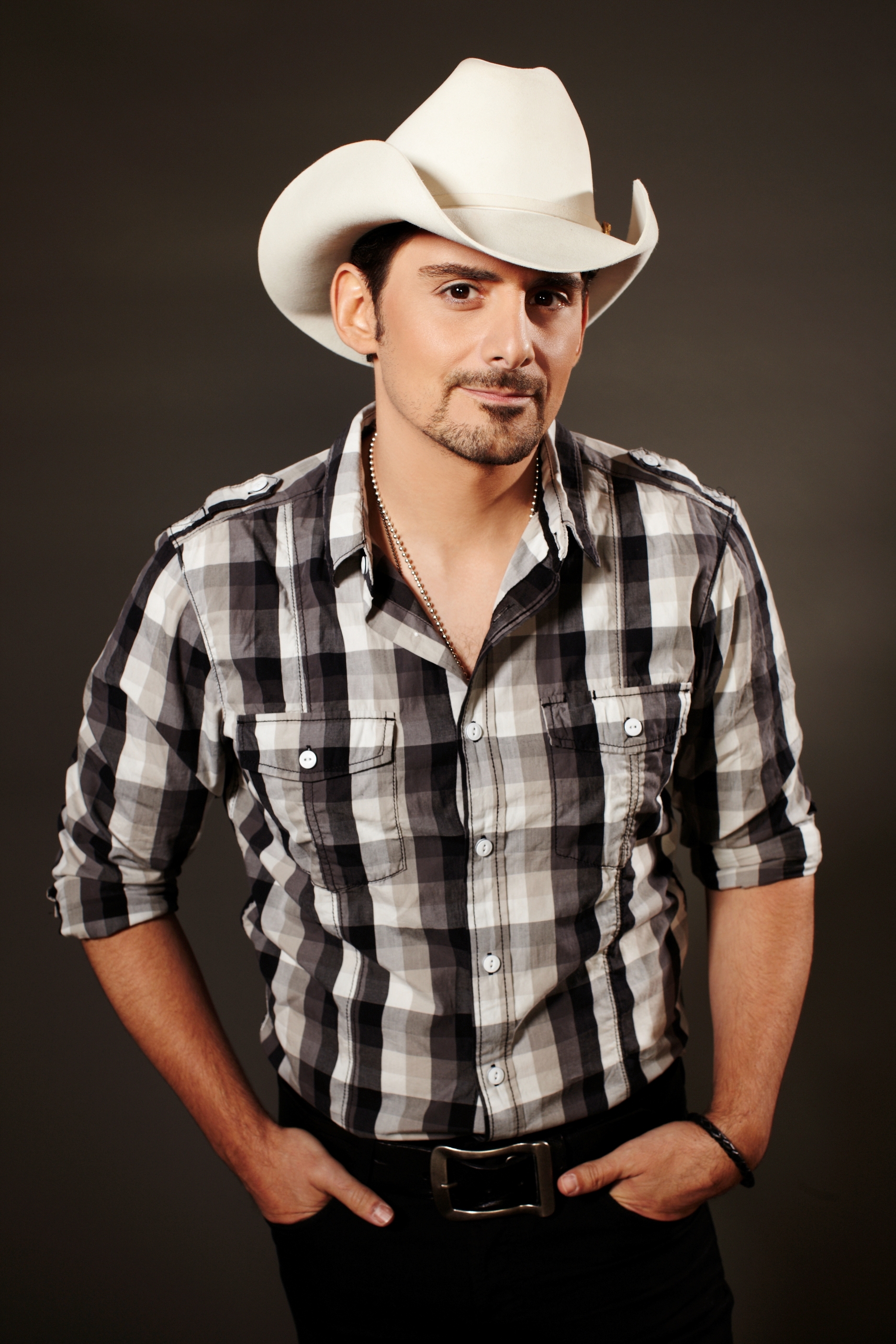 "He's not a cowboy, but he should still look like Brad Paisley."
What can I say? I have a thing for Brad Paisley.
Here at

The Pink Heart Society

, we can see why!
Are you a Brad Paisley fan or is he a new discovery for you? Do you love cowboy heroes or could you use this kind of inspiration to imagine him in another role? As usual, let us know in the comments!
To keep up to date with the latest Brad Paisley news, you can visit his website or follow him on Twitter.
Jeanne Watt

's latest book,

All for a Cowboy

, features a dark-haired cowboy hero who doesn't look like Brad Paisley. But he's close.
A bigger challenge than she expected!
Shae McArthur once had it all. Perfect job, perfect fiance. And when she lost everything, it was her own fault. Now she's starting from scratch with one last project-turning the Bryan Ranch around. If she succeeds, maybe she can pick up the pieces of her former life.
The only problem is the ranch's stubborn-and captivating-owner, Jordan Bryan. He's fighting Shae on every change. What gives? True, his scars prove Shae's not the only one starting over. Still, shouldn't he, of all people, be able to see beyond the surface? Because she thinks maybe they could be each other's perfect new beginning...
All For A Cowboy

can be purchased at
Amazon
,
Barnes and Noble
,
Kobo
,
Books A Million
and
Google Play