The Pink Heart Society is thrilled to welcome Harlequin Nocturne author Linda O. Johnston and her two adorable dogs. Take it away, Linda!
I'm really excited to be blogging here at the Pink Heart Society, especially with the focus on Pets and Their Authors!
I write for two Harlequin series: Harlequin Nocturne and Harlequin Romantic Suspense. For one of them, my stories involve canines a lot. Which? Well, I write the Alpha Force miniseries for Nocturne--about a covert military unit of shapeshifters. And most of them shift into... you guessed it. Wolves!
My next Harlequin book, a Nocturne, is UNDERCOVER WOLF, a

February 2013

release. And yes, it does happen to have at least one werewolf in it. And suspense. And a whole lot of romance.
I also write the Pet Rescue Mystery series for Berkley Prime Crime.
And how do I do it all? I owe a lot to my two Cavalier King Charles Spaniels, Lexie and Mystie. They keep me grounded. They give me orders. In fact, I'm usually at their bark and call. They insist on snuggling on my lap as I write or edit. They inspire me. They give me unconditional love, and having extra love in my life, in addition to having a wonderful husband and great kids, can only help me write the conflicts and happily-ever-afters of romance!
In fact, both Lexie and Mystie are pawing at my arm as I write this. Oh, yeah. That's because it's their dinner time. I'll go feed them... then return to the manuscript I'm currently writing, for Harlequin Romantic Suspense.
Of course my dogs aren't always supportive of my writing. The other day, Mystie--who loves to chase sunbeams and reflections and shadows in our house, started licking the base of my desk to create her own reflections--and, in her excited jumping, she flicked the electrical switch that turned off my computer as I was writing. Needless to say, I wasn't happy, and I doubt she completely understood why I scolded her. Loudly.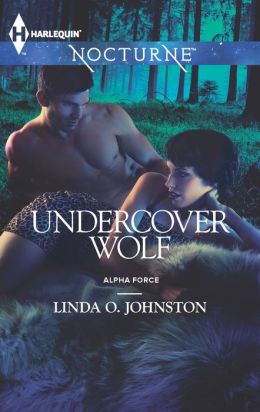 But I wouldn't change her personality, or Lexie's. We're empty nesters when it comes to our human kids, so I'm really glad to have my fur-kids around. Since I'm currently a full-time writer, I'm around for them.
And they're always, delightfully, around for me.
How about you? Are you inspired by your pets?
To learn more about Linda O. Johnston and her books, please visit her website.