WAHM Mira Lyn Kelly is back from vacation with a summertime status report…
We're deep in the heart of Summer Vacation here at the Kelly household and let me tell you, it's been a wild ride already! A month in and we've hit the West Coast for a couple weeks with my mom, as well as taken a little jaunt over to Michigan for a week with the in-laws. It's been non-stop fun, chock-full of fresh air, sunshine, and the kind of quality time that precludes mommy slinking away to the office for the half dozen hours of sanity ensuring writing that each day ought to include. In fact, the only work that's taken place through the last month has been during the handful of days between trips when my latest revisions came in and needed to be back before I left.
Wanna guess what those days looked like, lol?
You're right, probably best not to contaminate your mind with the gory details. Needless to say, they were intense (read: Insane!)
But that's just sort of how summer goes. The rhythm established during the school year gets lost in Summer's shake-up. Sure I try to maintain a schedule where I work mornings when we're in town, but the truth is, when the kids are in house…there's just no telling what the day will look like. And all I can do is try my best to find some time to make a little progress here and there. Keep a notebook handy and take advantage of the bits and pieces of free time scattered through the day instead of relying on the chunks I've gotten spoiled on.
The reward? Well, I've got a four pack of super-sized summer smiles aimed at me and all the memories that spurred them to enjoy!
Oh, and I've got a book out!! (Those are always loads of fun!)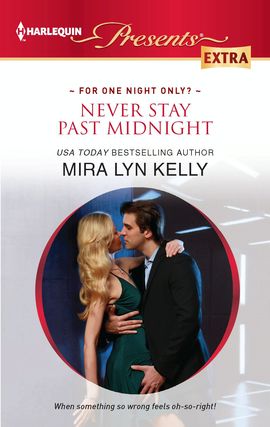 NEVER STAY PAST MIDNIGHT is available as eBook direct from Harlequin now and will hit the shelves next month.
Here's the blurb and cover (links to Hqn site where you can read a super fun excerpt):
"You are so wrong for me."
Levi had to agree--he was. He was leaving Chicago in a few short weeks. He didn't do commitment--ever. But everything about this night, this girl, was so good. So right. Until at 11:59 p.m. she got out of his bed, got dressed and left!
What had he done? Things had hardly started and she was off! Yet he was bored with simpering women he couldn't get rid of. Elise was a breath of fresh air. How was he going to find her...and get her back in his bed--for the whole night this time? It seemed Mr. Levi-and-Leave-Them might have found the one woman to leave him begging for more....