What is more tempting than a dishy hero in a lush setting? Presents author Sharon Kendrick is here at

The Pink Heart Society

to talk about one of the few things that can compete!

What's the similarity between these two light English scones which are sandwiched together with a wodge of thick, double cream and a generous helping of juicy strawberry jam.......
And this array of some of publishing's finest - brightly-coloured glossy magazines with their in-your-face typesetting and titles such as
Reveal, Heat, Closer and OK!?
It's pleasure, of course - but in this case a very guilty pleasure. Something you might not want to admit to......

And while you might just get away with eating the scones by spending a work-out morning in the gym - you'll be hard-pressed to mount a good defence about why you happen to enjoy celebrity magazines.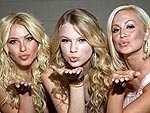 Because people love to trash them. Some of the criticism they attract happens to be the same as that which is sometimes leveled at romantic fiction: They are mindless pap. They are an insult to the intelligence. They focus the attention on a superficial world where Z-list fame and trashy image dominate instead of real issues which concern women. Oh, dear. What a shallow person I must be - because I absolutely love them!

For me they provide endless amusement and genuine opportunities for research. I like to study faces and expressions - trying to gauge the true emotions revealed when the celebrity mask slips. I analyse body language - and discovered long ago that feigned affection is as easy to decipher as genuine tenderness. I'm fascinated by relationship between fame and publicity and how the weapon of PR can occasionally backfire. All of these elements give me ideas for my own protagonists and the glamorous worlds they inhabit.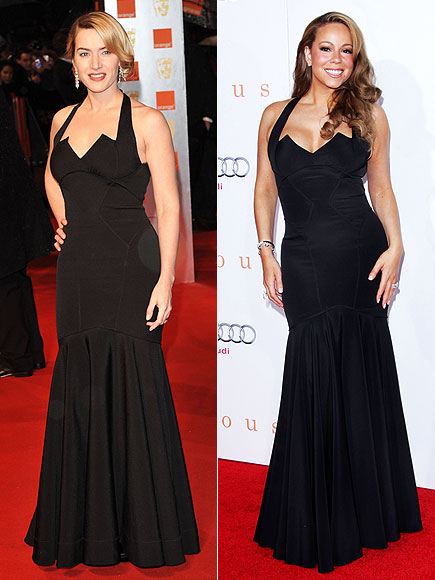 I also like fashion watching - to see what the Hollywood glitterati are wearing. It's interesting (and occasionally appalling!) to see how much someone is prepared to spend on an outfit and it must be particularly galling to see that same outfit on one of your peers. This Cinderella element is vital to my stories - sometimes I make up my own dresses, shirts and shoes - but it's a dream to be able to incorporate some of the great designers. A kind of dressing-up by proxy! But I never name designers and that way I never date my books (because fashion designers go in and out of fashion, just as much as music does).
It's true that celebrity mags sometimes include features which are not for the faint-hearted - the sweaty underarm-double-page-spread springs to mind, as does the "Stars' Bunions!" section. But the whole point is that our idols are real. Sometimes they sweat and their feet hurt. They are "just like us" and that is why we are drawn to them.
So if you'll excuse me. I've just put my trainers away and so a large cream cake awaits me, but first - there is something I MUST read......

Sharon would love Pink Heart readers to visit her blogspot:
http://sharonkendrick.blogspot.com/

She plans to post more regularly and would be spurred on by your comments!


North American readers can look for THE ITALIAN BILLIONAIRE'S SECRETARY MISTRESS in January, 2010