Donna Alward explores the "real" side to her current book casting - actor Matthew Settle.
When I went shopping for a new hero, I had a pretty good idea of what I was looking for. He didn't need to be a cowboy, but he had to be able to pull off the jeans and boots look. He needed dark hair, enigmatic eyes, a soft voice but an underlying steel. You would think that knowing all of this, I would have a good fix on my hero anyway (who, by the way, is named Wyatt Black).
But I'm a visual girl. Especially at the beginning, when I'm looking to anchor the story. I like that touchstone until the story takes on a life of its own. Even then, sometimes I'll find myself recalling my casting, how that person might move, how they might sound, and it really really helps.
At the time I was watching Band of Brothers with my girls and then I realized. Matthew Settle could pull it off. I went searching for pictures and found a gold mine. Finding a good biography took a little more work.
Born on September 17, 1969, in Hickory, NC, Settle is the youngest of two girls and four boys. In 1983, his father, a Baptist preacher, and his mother, a church organist, relocated the family to Sevierville, TN. Settle sold records at Dolly Parton's nearby theme park, Dollywood, before deciding to become a musician himself. After getting kicked out of his New York-based rock group, he hawked meat and seafood off a truck on Long Island before Jay Julian, Robert De Niro's lawyer, got him into acting school. Settle borrowed money from friends to afford the classes, and then moved out to Los Angeles to begin his career.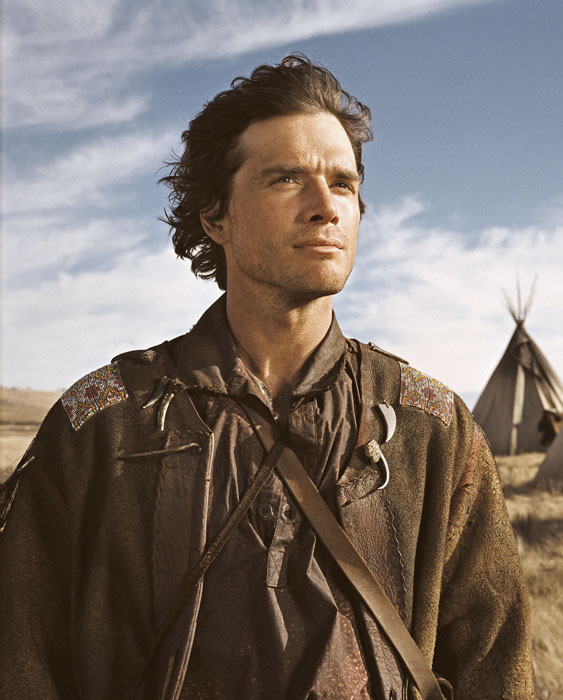 Rather than go through his filmography, let's just say I've seen him as a gallant young man in The Divine Secrets of the Ya-Ya Sisterhood, as the crazy boyfriend of Jennifer Love-Hewitt in I Still Know What You Did Last Summer, to Captain Ronald Spiers in Band of Brothers and as Jacob Wheeler in Into The West.

In particular I loved him as Spiers, the cool as a cucumber, somewhat renegade Captain who became a legend based on rumours alone, according to the miniseries. After the Battle of the Bulge when he took over Easy Company, 1st Sgt. Lipton said, "The men don't care about the rumours. They're just happy to have a good leader again." That's the kind of man I wanted for my hero. His past is a bit of a mystery, and yet somehow we know he's one of the good guys, someone to rely on.
TV Credits include guest roles on
ER
,
Brothers and Sisters
, and currently he's playing Rufus Humphrey on
Gossip Girl
. He also played Bo Goodnight in Nora Roberts'
Blue Smoke
.
I made this collage that I now have on my desktop as I'm writing my WIP - what do you think?
Donna's new release is A Bride for Rocking H Ranch in
Montana, Mistletoe, Marriage, hitting store shelves on November 10! You can check out an excerpt on her webpage at
www.donnaalward.com
.