Ahoy! It's International Talk Like A Pirate Day so

Pink Heart Society

editor Jenna Bayley-Burke thought she'd pull a fast one and talk about pirates o' a far more sinister sort... Aye.
Aaaarrrrgggghhhh!
That's what every author thinks when they open their email to find a Google Alert, proudly showing their work is being handed out for free and without permission.
Pirates
have taken your work and offered it up to anyone who can click a mouse. I'm glad they thought it was good enough to want to pass to friends, but since I get
doubloons
based on the number of books bought, not the number of books read...it's fair to say I'm being
hornswaggled
.
Batten down the hatches
, I'm about to send the most common excuses straight off the plank and into
Davy Jones' locker
!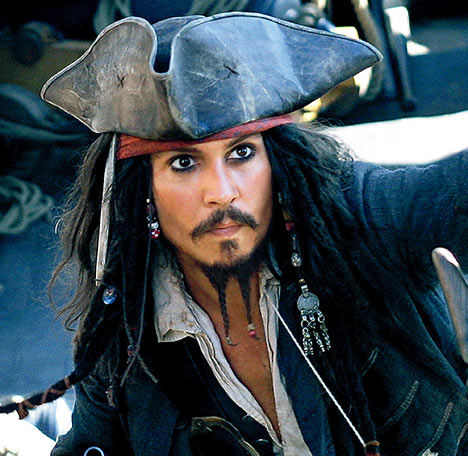 Isn't it the same as passing a paperback on to a friend?
Yo ho ho
, a friend is someone who helps you move, not someone who has access to your mainframe. A friend gives you a ride, they don't take you for one. A friend doesn't give you a virus that can erase every picture you've taken for the last three years. Plus, when you pass it on, you no longer have it and probably won't get it back. Giving copies away is the same as xeroxing every page and passing it around the office. See, it starts to feel as dirty as that copy of the CFO's butt everyone found after the office holiday party.
Isn't it the same as a used book store?
Not so much. as much as I hate not getting royalties for what I've written, I hate the idea of tossing a book in a landfill more (do not get me started on stripping covers.) Plus, you've given away your copy to the used book store, library, chartity sale, whatever. You don't have it. Your single copy is somewhere else. But like that 8 1/2 by 11 of the CFO's nether regions, multiple copies only multiply, getting spread around until it winds up at the corporate office in Timbuktu.
Isn't file sharing just like using the library?
Are you a library? I'm not saying libraries are
privateers
, but there are some serious rules and guidelines they follow to keep copyrighted material safe. And again...they just have the one physical copy that they paid for. They share what they've purchased, they don't share copies of it.
From my
crow's nest
, those are the ones I hear too often. If you know of another excuse, let us have it. I'm sure there are a few
lassies
more than ready to explain why
scallywags
should dole out
pieces of eight
, rather than looting our royalties.
I wish we could scuttle internet piracy. A lot of parties would have to be involved. Perhaps if internet providers got on board and
run a shot across the bow
, threatening to slow the connection speed to dial up levels when these
son of a biscuit eaters
pass out things that don't belong to them, we might see it slow down. Or maybe the providor would suspend them completely. But with all the providers out there, they'd likely find another only to
pillage
again.
I'm not a fan on $2 million punishments for posting copyrighted material, but I'm also not a fan of seeing how many 'reads' my book has and doing the math to see it could have paid for me to go to RWA this year. All expenses. Since I didn't have it in the budget, it seems the pirates won that battle.
Weigh anchor and hoist the mizzen
! Enough of this
bilge-sucking
,
booty
stealing talk! WHO'S ACTUALLY TALKED LIKE A PIRATE TODAY?
Jenna is not writing much of anything, and won't be until September October. In the meantime,
Compromising Positions
is available with chocolate, Kama Sutra yoga, a decade old crush and a steady addiction to sugar. To find out what Jenna is up to now...check out her
website
or
blog
.