Ann Roth talks about the key to any story -- its setting
We writers love to talk about our craft. Today is travel/settings day, so I thought I'd talk about setting, aka atmosphere, background. The overall setting is the town or city where the story happens-including those little details that bring the place to life. On a smaller scale, setting is where each scene takes place. Setting plays a role in any story, sometimes a huge role. Take a story where characters must battle the elements in order to survive. Those elements, whatever they are, become so key that they are every bit as important as the main characters.
Sometimes setting serves as metaphor. A raging storm and a hero's anger that he can't control a situation. Fireworks in a star-studded sky while a couple enjoy great sex. A childhood home burning to the ground just as a character forgives the past.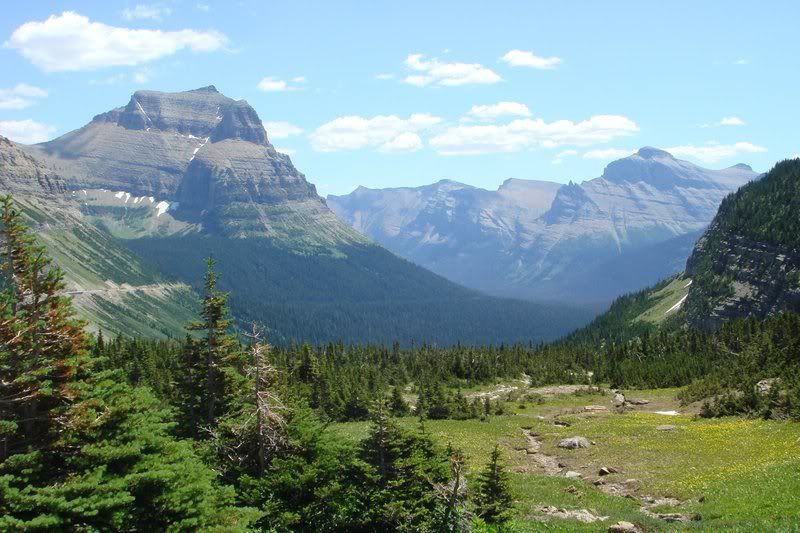 Setting can have a huge impact on who the characters are and how they view life. Take a character, say the novel's hero, born and raised in Big Sky country, where the population is limited and the terrain is vast and open.
Now imagine the heroine born and raised in Manhattan, with its concrete and tall buildings, and the non-stop hordes of people.
How might these two view the world?
Chances are, not at all the same way. Your Big Sky fella might be used to a slower tempo, thinking huge and speaking his mind. If he needs to get away, he might hike or take a long drive. Whereas Ms. Manhattan might be on espresso time, fast, fast, fast. Her world might be limited to the people in her apartment building or her work. Maybe she hides her thoughts in order to get ahead. When she needs a break, she shops or dashes into a coffee bar. The hero might quickly feel overwhelmed in the Big Apple, and the heroine would quite possibly freak out at the quiet and space in Montana.
In Harlequin American Romances the sense of community is all-important. Setting can augment that community feel. My American novels take place in small towns to underline the community element, but a writer can do the same in any big city. It's all in how we present the atmosphere and background and the characters involved.
For my Halo Island series, I chose a small island with a big summer tourist business. I like the sense of separateness and intimacy created by the island. Some of my other story settings have been in fictitious towns on the Oregon Coast, in towns on the outskirts of Seattle, and in a fictitious Midwest town. Each is a unique atmosphere that in some way highlights or adds to the story.
I could go on and on about the settings but due to space constraints, I won't.But I would love to hear from you.
What kinds of settings do you enjoy? What settings would you like to see in future novels?Looking forward to your comments, and thanks for letting me visit today.

Ann Roth's latest A Father for Jesse is out now. You can learn more by visiting her website