PHS Editor Donna Alward brings us a post on a summer way of life - the barbeque.
Whether you call it the grill, the barbeque, or the "Barbie", there is something deliciously wonderful about cooking outdoors. When I was a kid, the only time we barbequed was on Sunday night. My mum hated it. Of course, that was when we had the old circular bit that you had to actually put lumps of charcoal in, douse with lighter fluid, and wait until the coals burned down to the right heat. She also hated dragging dishes and condiments outside, but once a week my dad took over the manly chore of meat grilling and she gave in. I loved those barbeques.
Now of course grilling is taken to a whole new level. Instead of charcoal, there's gas. You can add wood chips for a smokier taste. And forget about it being burgers and hot dogs. Now there are baskets for cooking veggies, skewers for kebabs, rotisseries, you name it. If you like gadgets and cooking, it's paradise.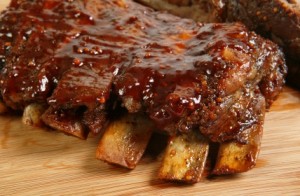 In our house, everyone has their specialties. A while ago I did scallops - and I must clarify that these were nice, big, fat DIGBY scallops - on skewers. I simply basted them with garlic butter and oh my. Yum. My husband is the Rib King. He boils them in some secret spices for about 45 minutes and then puts them on the grill and says his secret is not to skimp on the sauce. The last batch he made were to die for. Add in corn on the cob and it was a great meal.
I also make grilled Mediterranean chicken which is chicken breasts marinated in a combination of olive oil, lemon juice, garlic, and oregano. Swap the oregano for dill and you've got the perfect marinade for salmon fillets or steaks. Either of those meals my kids are in heaven.
But the lastest yum-fest was the recipe with the high-class name of Beer In The Butt Chicken.
Sounds appetizing.
Seriously, it is. For 2.99 we bought the rack to faciliate the undignified posture of the chicken. Here's what you do.
First, cut the top off a beer can and drain out about half the beer (drink it, don't be daft, unless you're already drinking wine or various summer slushie drinks, in which case give it to your husband/significant other).
To the beer add various spices - my faves are garlic, rosemary, thyme. But you can use just about anything.
Put the beer can in position in your beer in the butt rack.
Put the chicken on the rack, so that the beer can is inside the cavity of the bird (the worst part of the recipe, I told you it was undignified).
Our rack doesn't have a tray beneath it, so place on an old cookie sheet or in a foil pan that will catch drippings. Rub the skin with a little olive oil, place on the barbeque grill on low for a few hours - basically just let it slow roast. If it's done and you want your skin crispier, up the heat for a few minutes.
Let it sit for 10 minutes after it's done, and then carve.
We frequently have it with potato salad or pasta salad.
But hands down, the favourite part of barbequeing for me is eating outside on our deck.
Donna's latest release is HIRED: THE ITALIAN'S BRIDE. You can find out more about the book and her upcoming releases at her webpage at
www.donnaalward.com
.