Join the editors today as they talk about their favourite summertime drinks!
Summertime. Hot days, gorgeous evenings, by the beach or on the deck or in the garden. What would it be without a glass in hand?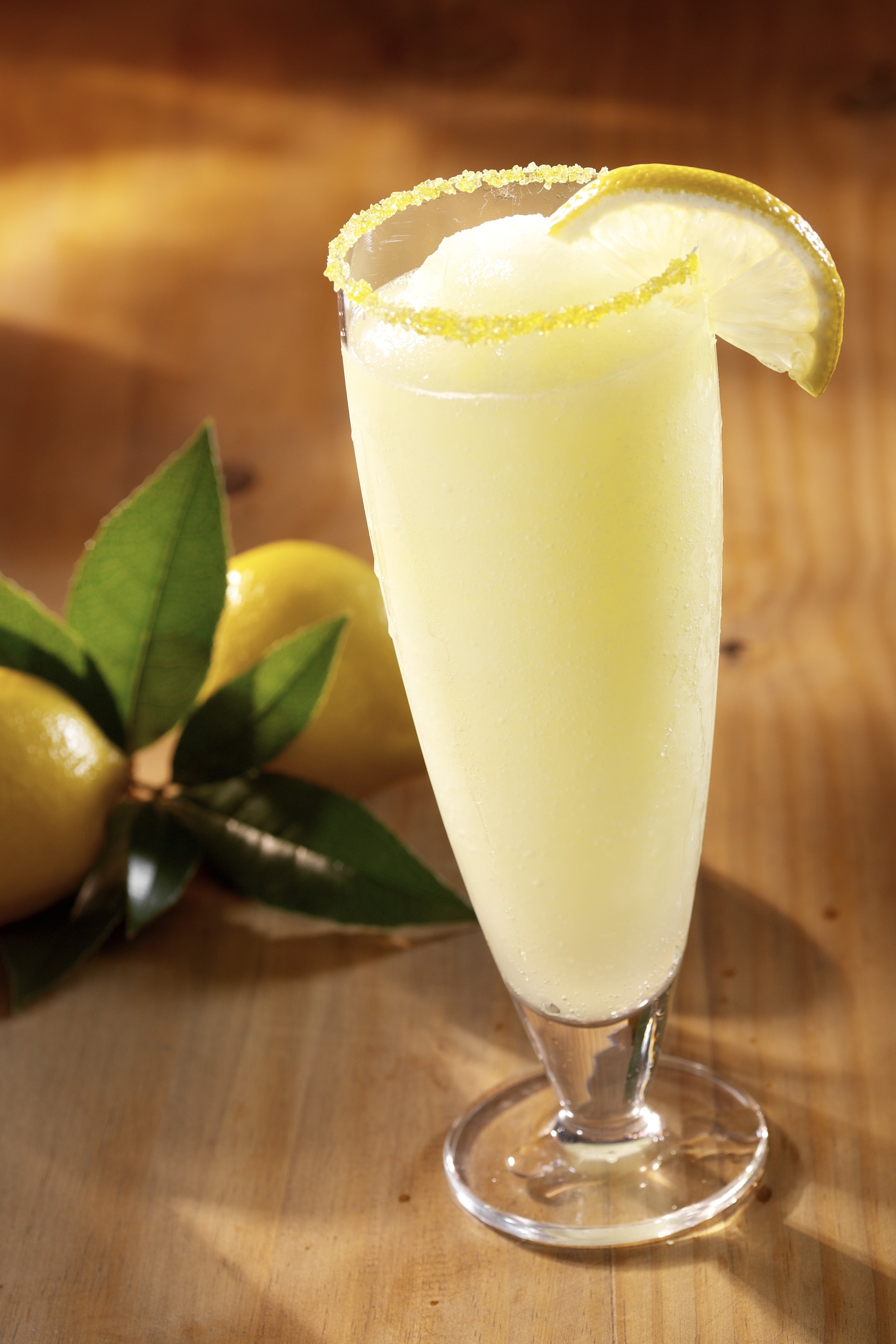 Donna
: I love lemonade. We don't usually squeeze our own, but we do buy lemon juice at Costco as in addition to lemonade I use it often for marinades (barbequeing - a whole other post!). The husband is master of lemonade. He knows just the right proportions for a balance of sweet and tart. Lemonade is SO refreshing. And we have been known to sneak a little vodka or gin in if the neighbours happen to stop by for a drinkie... rim the glass with sugar and it's lovely.
My other summer favourite is one we don't have often, but it's summer in a glass. And that is pina coladas. Last year gadget man (aka the husband) bought a margarita maker. Really, it's a fancy blender. Anyway we did pina coladas one afternoon when our friends were over for a swim. Gorgeous, smooth, coconutty flavour. It reminds me of the sun tan lotion we used to use before we worried about SPF.
Michelle: It stands to reason that Donna would get there first with fresh lemonade. I love lemonade. It is why we have a lemon tree in the sun room. Lemonade with fresh mint (chop 3 lemons. Put in a bowl with a handful of mint leaves. Pour 1 pt (500 ml) of boiling water over. Leave to infuse for a couple of hours. Strain into a jug, add sugar to taste and pour over ice)

I also enjoy Blackcurrant cordial ( 1lb/450g black currants stalked, 2pt/1.25 litres water, 1lb/450g sugar -- place fruit and water in pan,bring to boil, boil for about 5 min, add sugar, stir until dissolved, again boil for about 5 min, strain into sterilised bottle) mixed with sparkling lemonade/7 up. Else you can use ribena. It is also good served hot. My children used to love orange squash. I prefer the homemade variety -- take 3 oranges and1 lemon. Wash and dry the fruit. Squeeze the juice and reserve. Chop the fruit skins fine, Then put the chopped fruit skins and pulp(having first discarded the pips) into a pan, add 2pints/1.25 litres of water and boil for 5 minutes. Strain the liquid into a jug and stir in 1lb/450 g sugar. Once it is cool add the reserved juice and 1 0z citric acid (you can obtain citric acid from a chemist). Bottle. Serve either diluted with water or sparkling lemonade.
For an alcoholic drink, what would the English summer be without Pimms? Pimms was first invented in London by James Pimm in 1823 and originally it was sold to aid digestion. Pimms No 1 cup is a gin based drink. There were other cups with different bases but Pimms No 1 is the most common.

One part Pimms No 1 to three parts sparkling lemonade in a large jug. Add various fruits such as oranges and lemons, strawberries or even diced cucumber. Stir. Serve over ice and float a borage flower on top to give a really summer look.
It is the perfect accompaniment for playing croquet or watching cricket. It is also traditionally served at polo matches.
Jenna
:: It's fun to see the differences an ocean can make...I've never had orange squash (as a drink, I thought it was a veggie), black currant anything, or Pimms.
We're beer people in the summer. The hubster is even talking about putting a keg-or-ator in the garage at the new house. There is something refreshing and relaxing about a light summer lager while stretching out on a chaise on the deck while the kids work out the slip-and-slide on the lawn...
When we want to step it up, we go for margaritas of all flavors. I like really lime-y versions, while my cousin makes a killer blackberry margarita. And when strawberries are in season we'll freeze them, toss them in a blender with some tequila and whirl until you can't wait for a taste. I wonder if the healthy fruit makes up for the alcohol...
With the kids, water is key. They'd Kool-Aid all day long, so I try and keep water interesting by having pitchers in the fridge that have cucumber, mint, or orange slices floating. It gives a hint of flavor and seems to keep the kids from balking too much.

***WHATCHA DRINKIN' THIS SUMMER?***