I'm between books at the moment. The last book is delivered (j-u-s-t on the dreadline) the next one is just a thought in my head. I don't even have a contract. So now's the time when I can read some of the books I can't read when I'm writing.
I love to read. And I used to be able to read anything anytime anywhere. But when I'm deeply focussed on a book and living in the world of the story, with my characters by my side most of the day and night, then I have to be careful to choose books that won't distract me too much. Books that won't set me off down paths that my characters won't or can't follow. Books with themes that I can't bring into the story I'm writing.
So while I'm between books then I indulge myself and I read all those books I can get my hands on. I'm writing this ahead of time and by the time you read it I will be away fro
m home. I'll be in Ireland. In Connemara.
Here in fact.
I'll be on a Writers' Retreat with fellow Presents author
Abby Green
. We'll be talking writing, walking – and probably talking writing as we do so – a little dining - a little wining . . . And - I hope - a lot of reading.
I'm taking a book that I've had on my TBR pile for way too long. A book I haven't dared to open because I know what will happen. It will be as if a great big hand has reached out, grabbed me by the throat, and will hold me captive, unwilling to put the book down, until I reach the end.
What's the book? Well this one is
Change of Heart
but it could be any one of the many bestselling titles by the brilliant
Jodi Picoult
. The first book of hers I read was book was
Vanishing Acts
- others being
My Sister's Keeper
and
The Pact: A Love Story (P.S.)
and the more recent, emotionally intense
Nineteen Minutes
which deals with the horror of school shootings and some of the possible reasons behind them.
It was my eldest sister who introduced me to Jodi Picoult when I was staying with her in Tasmania some years ago. 'If you like her you'll become addicted,' she warned and she was right - though it took me a couple of years to get round to reading the first book. (I didn't dare pick one from my sister's collection in case I didn't have time to finish it while I was there - and I would have been right. Being left with the plot dangling and not sorted out would have been a reader's torment!)
When I was at Caerleon Writers' Holiday one year, a literary agent described Jodi Picoult's books as 'issue' books. To call them that is to do them a disservice. OK, the plots are based around some highly emotive issues - like the one in
My Sister's Keeper
(now being made into a film starring Cameron Diaz and Alec Baldwin) where a child has been conceived specially to provide the life-saving bone marrow needed by her desperately ill sister - but that is not all they are about. And those 'issues' would be desperately dull and uninvolving without the sympathetic, ambi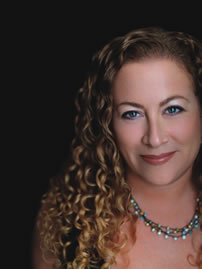 guous, and rounded characters that Picoult creates.
Put Jodi Picoult into Google and you'll get her web site labelled
Novels About Family, Relationships, and Love.
That's more like it.
The books are written from the points of view of many of the main characters involved so that the chapter become like dozens of mirrors lined up besides, in front of and behind each other, each of them reflecting a slightly different angle, or turning an image back on itself so that you see it very differently from the way you believed things to be. An apparently totally non-sympathetic character reveals their real reasons for doing something, or a new voice tells you something that only they could know and suddenly you are made to review the conclusions you have come to and question whether they hold up any more.
If there is one thing that comes out of the books I have read it's that no one is black and white, there are innumerable sha
des of grey and one person's right may never ever be compatible with another's. But that doesn't make it any less right - for them.Fascinating stuff.
They are books that grab your emotions and twist hard - they are clearly fiction, spellbinding page turners and yet they force you to think about what you wou
ld do in the circumstances if you were forced into them. Because of the multiple viewpoints used you get to know all of her characters so well that you care what happens and you would kill if you were forced to put the book down just as you're getting to the verdict in the trial or whatever the conclusion is.
As one of the quotes on Jodi Picoult's web site says:
"Nothing is ever all said and done in a Picoult novel. One can imagine the ripples of these characters' lives echoing on and on, even after the last page has been turned. Odds are, you'll wish you hadn't turned it. "
Yep - that's how I felt as I closed
My Sister's Keeper
, and then
Vanishing Acts
and all the others I've read with a sigh of satisfaction and regret. Luckily for me there are plenty more where that came from. I have Plain Truth and
The Tenth Circle
lined up as well as
Change of Heart
- the only problem is finding time to sit down and read them because they're not books I like to read in snatches here and there.
So, Abby – my apologies in advance. We'll do all that talking and walking and discussing and maybe even some writing – but if you see me open a book by Jodi Picoult, then I'll just be doing o
ne thing – reading right through to the end.
Kate's latest Mills & Boon Modern Romance

Cordero's Forced Bride

is on sale on the Mills & Boon website and Amazon.co.uk. . The Presents edition is still available on eHarlequin and Amazon.com
Her 2006 title

At The Sheikh's Command

is re-issued in a 3 in 1 volume

Sold to the Sheikh

out in May.
You can find out more about Kate and her books on
her website
or for the most up to date news, visit
her blog
.