Welcome to the weekend

Pink Hearters

! It's been quite the week in the news. It seems everyone is tripping over their own feet. As the reigning queen of sticking my foot in it, I thought I'd recap some folks who made some very public mistakes...
Michael Phelps
:: I'd say poor guy, but he's made millions in endorsements since rising to Olympic fame. I wish he hadn't done it, and I'd bet so does he.
Stephen King
:: Apparently, he's not so impressed by Twilight phenom, Stephanie Meyer. I don't think there was malice in it, but he does have a point. There are great writers and there are great storytellers; magic happens when the two meet.
Barack Obama
:: Is it wrong that I loved when he admitted to screwing up? We tell men all the time to just own it and apologize. I'm thrilled one listened.
Christian Bale
:: The dark knight decided to share with a camera guy who got in his way his entire vocabulary of profanity. Apparently, there's some history between the two, but still. Unless you've spent the day with puking toddlers, there's no need for a tantrum of that magnitude. Not that I would know...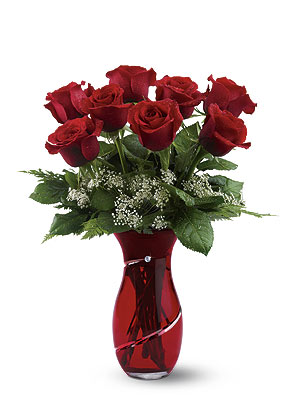 Teleflora
:: They ran a spot during the Superbowl that dumped on romance novels...and cats. There are going to be some mighty confused men this Valentine's Day who order flowers and find them in the trash. On the up side, a friend of mine who wrote to complain about the spot got a $15 gc.


?? What about you ?? Ever made a mistake you wish had stayed your little secret?
Jenna is hard at work on her next title for Mills & Boon Modern Heat. In the meantime, Her Cinderella Complex is available with a millionaire, secretary, engagement of convenience, private island, and a hot pool scene.
To find out what Jenna is up to now...check out her
website
or
blog
.