Let's welcome Blaze author

Hope Tarr

to What Are You Reading Thursday!

The Pink Heart Society

is shaking up Thursday Talk Time - let us know what you think. Hope is reading that book we heard so much about from everyone who made it to RWA ::
Save The Cat! The Last Book on Screenwriting You'll Ever Need
by Blake Snyder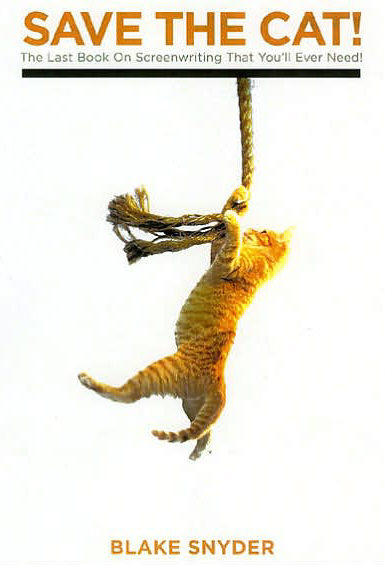 Okay, I'll 'fess up. I don't like people telling me what to do. Seriously, I have what you might say an "attitude" about it. For that reason, I give most how-to books a broad berth with the exception of anything by Malcolm Gladwell and that's partially because I dig his crazy hair.
So why is a romance writer chick reading a how-to book on screenplay writing of all things?
It has a cat in the title *and* on the cover. For those of you who know me, or have visited my Behind the Scenes: Animals in the Story section of
http://www.hopetarr.com/
this will make perfect sense.
Maybe just maybe I have a screenplay idea up my sleeve. I'm not just a one trick pony, you know.
Learning how to condense a story idea, its dialogue, action, and description, down to 130 pages (the maximum length for a screenplay though apparently 115 pages is better) has got to be really good discipline for writing novels, too.
I had the great pleasure of hearing Blake speak at last year's Romance Writers of America national conference in San Francisco and how-to curmudgeon that I am he totally wowed me. Witty, engaging, and packing twenty years and counting of experience in the screenwriting and producing biz, Blake makes the steps to writing a selling screenplay or "beats" seem, if not exactly easy, logical and yes, fun. Given that the book has gone into a twelfth printing, obviously others agree.
As to the significance of saving the cat, I could tell you, but I'm not going to. You'll simply have to read the book—or visit Blake
online
.
Okay, so enough about the spectacular Mr. Snyder. Anyone want to chat about my latest Blaze release,
Every Breath You Take...
? Heroine Alex Kendall is a microbiologist by day and a (frustrated) novelist by night--not a screenwriter but close enough. Hero Cole Whittaker is a former FBI special agent turned "bullet catcher" i.e., bodyguard. When the two meet again after five years and end up on a mission to steamy Belize, can they put the past to ahem…bed and embrace a Happily Ever After future?
Okay, enough from me. I'll be blogging here all day, so please come on over and say hi. To sweeten the proverbial pot, I'll be
giving away three copies of my New Year's themed Blaze, Strokes Of Midnight
.
Hope Tarr is the award-winning author of a dozen historical and contemporary romance novels. Every Breath You Take…is her first book written from her new home of Manhattan where she lives with—you guessed it—her cats. To check out her blog or enter her monthly and special contests, visit her online at www.hopetarr.com.