Hang on to your hats....Annie Burrows is here with a Writer's Wednesday post with an edge!
On Saturday, my Historical Undone ebook "Notorious Lord, Compromised Miss," was chosen as the topic for discussion on a forum called "Dear Author". The experience of being dissected on this forum is known, so I've since learned, as being "Jayne'd". A friend emailed me, and warned me not to look at the transcript. "It's a bloodbath," she said. And then "Worse still, it's funny. Would you hate me if I said I laughed?"
No, I couldn't blame her for laughing at the witty way those ladies ripped my story to shreds. They are clearly very talented at doing this sort of thing.
And, I have to confess, I can kind of see where they are coming from.
Because one of my favourite tv shows, which we have here in the UK, is called "I'm a Celebrity, Get me Out of Here!" About a dozen minor celebs get sent to a jungle in Australia, and undergo a series of humiliating and gross challenges, in order to win firstly, food for the day, and secondly, the right to stay in the game. If they really can't take any more, they can cry "I'm a Celebrity, Get me Out of Here!" and the trial is stopped.
I look forward to it with great glee. From the superiority of my comfy arm chair, I laugh at them being thrown out of helicopters on the end of a bungy rope, eating witchety grubs, or diving into vats of crocodile infested water to earn their rewards.
The presenters are what make the show so entertaining, though. Ant and Dec present the show from a platform high above the jungle where the celebrities are undergoing their trials. They are quite merciless in their mockery, and leave the audience with no sympathy for the competitors whatsoever.
They did away with any pity I might have felt for the vegetarian asked to drink a p*nis colada. Yes – a cocktail (!) made from blending the genitalia of various Australian animals until liquefied.
(Editor note: EWWWWWW!)
Nor did I soften towards the glamour model, who whined, "I don't like the dark, I don't like heights, I don't like enclosed spaces, I don't like creepy crawlies…" I could sense people all over Britain reaching for their phones, to ensure she took part in the next trial, which involved locking one of the celebs into a small, dark space, whilst various creepy crawlies were tipped onto them.
Because, if she didn't like all those things, then WHAT WAS SHE DOING ON THE SHOW?
I was particularly looking forward to watching one guy, Robert Kilroy-Silk, (a politician whose views I find repellent) getting slimed. I sat there, clutching my mug of hot chocolate, as he underwent a whole series of ghastly tasks in rapid succession so that his team mates could get a meal that day. But slowly, my attitude towards him underwent a radical change. I began to admire his fortitude. The way he just put his head into that box full of rats, and extracted the plastic star with his teeth…wow! What a man!
He was still the first one voted out of the show. That guy is never going to win any popularity contests. But there was no fun in trying to humiliate him. He just came out of every single trial with so much dignity!
And so, back to my experience of being "Jayne'd".
My first reaction, like that of the glamour model, was to whinge that it wasn't fair. I hadn't signed up for this kind of humiliation.

Or had I?

My book is out there in the public domain. Those ladies had bought the book, and had every right to say whatever they liked about it.

After reading what they had said, I might have felt as though I'd been smeared in molasses, rolled in bird seed, and then thrown into a pen full of hungry emus. At the end of the transcript, one of the contributors even made a comment to the effect that they might have ruined some poor author's confidence, and that I might never put pen to paper again.

They clearly want me to shout "Get me out of here!"

I'm sorry, but the only thing that will get me out of this jungle, is the public vote. So long as people buy my work, and enjoy it, I'm going to have to put up with a certain amount of flak from others, who just don't get me.

So I'm just going to lift my chin, plant my fists firmly on my hips, and cry, "Bring on the next bowl of cockroaches!"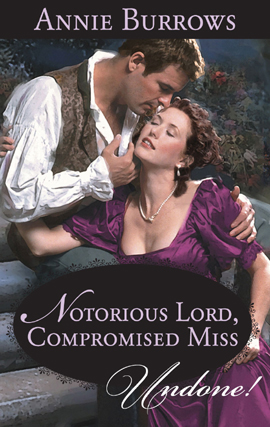 You go girl! And for those of you interested in seeing what all the hubbub is about - here's a peek of Annie's UNDONE cover! You can get it from e-harlequin

right here!