Ally Blake

brings you the final Male on Monday for the year!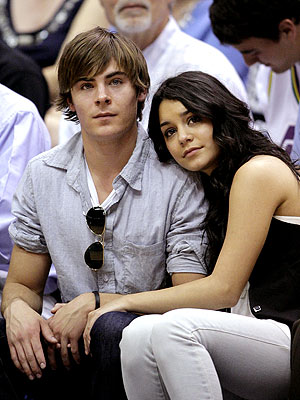 Gosh, the pressure!!! Who could I possibly pick to round out 2008?
Well, how could I go past the guy half of the couple voted Favourite Couple of 2008 as voted by FoxNews.com, who, come on, have to be the be all and end on on such issues ;).
I bring you...

ZAC EFRON

.
Okay, so perhaps he's a tad young to be an Ally Blake hero, but I'm sure there are PHS readers who love a young adult romance, and heck I'm one of them. I mean, aren't we all reading the Twilight books right now???
But back to Zac.
He's a regular guy. Zachary David Alexander Efron was born on October 18 1987 in San Luis Obispo, California. His dad is an engineer, his mum a secretary. No nepotism in getting this kid a break!
He's smart. After finishing high school an A student he was accepted in USC (gooorgeous mucho-expensive school for those not from NA) but has deferred to continue acting.
He's talented. appeared in shows such as ER, NCIS and Summerland. My favourite cameo is his spot on as a young Simon in Firefly, one of my fave TV shows ever. But he's best known for his starring role as Troy Bolton in the unbelievably successful Disney series of High School Musical movies. He sings, he dances, surely that takes some guts for a guy in his late teens to do and to do with gusto.
He's cute. Come on - that skin, that smile, those eyes. Just wait a few years til we see some stubble, some filling out, some meatier roles. This guy is gonna be something.
FUN FACTS
The song "Breaking Free", from the first High School Musical movie, made the fastest climb in the history of the Billboard charts, from #86 to #4 between it's first 2 weeks.
He's – gasp – 5'8".

Hmmm…

The second High School Musical film set a record, becoming the most watched basic cable program in U.S. history, with 17.2 million viewers

He was on this year's Forbes 100 list of top celebrity earners with an estimated earning of $5.8 million for the year.

Phew!
He's been dating his High School Musical co-star Vanessa Hudgens since the beginning which only makes the whole thing cuter.


My friend Emily and I went to the movies together a few days back. For me that is some feat, what with a 14 month at home and revisions due on a book. But we had booked this date in months ago as it was a movie we just HAD to see. The fact that we had to take her 7 and 5 year old daughters with us as cover might give you a hint that the movie was High School Musical 3 ;).

The music was great, the dancing fun, the story adorable. And the hero? Heavenly. Tortured. Romantic. Understanding. Handsome as all get out. From the prom scene alone, he's all a great romance hero ought to be.


Ally has two, yes TWO, brand new books out in December across Australia and New Zealand!!!

A NIGHT WITH THE SOCIETY PLAYBOY is a Sexy Sensation release, and HIRED: THE BOSS'S BRIDE is a Sweet Romance.

For a double whammy Ally Blake reading bonanza, you can grab both books today from your nearest favourite bookstore or online from eHarlequin.au.