Back in June I highlighted a few hot Canadians, and then in the comments so many suggestions came my way I thought another post might be in order.
So I've done it again...gone and found pictures of Canadian boys that I think deserve a mention.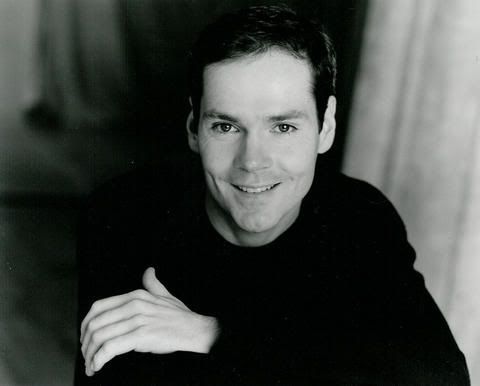 Now I don't know if it's because I've been reading
Before Green Gables
with my kids or what, but
Jonathan Crombie
jumped to mind. Jonathan played Gilbert in the Kevin Sullivan "Anne" productions and set many young hearts atwitter. I was about 13 when it came out and ooooh my. One of my favourite lines ever was on the bridge in the "sequel" movie when he pleads with Anne..."Please say yes." Sigh. So here he is, all grown up.
Now for those who like a little edgy with your sexy....and that's me included...we might as well go for the Rockstar. Cuz we all just wanna be big rock stars...and so another pic is
Ryan Peake
from Nickelback. Ryan's the one WITHOUT the last name Kroeger. Not that we don't love Chad, we do. But have a look at this pic. YUM. Total HAWTNESS.
Ryan was born in Brooks, Alberta in '73, and moved to Hanna where the Kroegers grew up when he was in sixth grade. They all became friends and started a cover band. There was a parting of the ways briefly before they all hooked up again and started recording independent records. And from there, well...success definitely followed.
Then of course we have another Ryan,
Ryan Gosling
, probably best known for his role as Noah in The Notebook. I will admit when I started watching this movie I was like whuh....???? And then I was mesmerized and by the end thinking he was so damn sexy. That kiss is the stuff of legend, I think. And while the facial hair isn't really my thing, I do like this picture.
He was born in London Ontario, grew up in Cornwall, and lived in Burlington. He is apparently good with his hands too - he made the table featured in The Notebook (now don't we all love a man good with his hands?) To top if off, he said
"The theme for me is love and the lack of it. We all want that and we don't know how to get it, and everything we do is some kind of attempt to capture it for ourselves."
Now I can't in good conscience leave out
Nathan Fillion
. Everyone loves Mal from Firefly and Serenity. And he's another good Alberta boy - from Edmonton. But honestly...you see exactly why people ADORE him when you watch this clip - far better than any picture in my opinion. I watched it three times and laughed my butt off. I do love a man who can make me laugh...and who doesn't take himself too seriously.
What else is Canada known for? Well, how about cowboys?
George Canyon lives outside Calgary now, but that's not where he's originally from. He grew up in Pictou County, Nova Scotia, surrounded by Celtic, country and rock music. He started singing at age four, but it wasn't until he was in college that he started to think about a career in music.
In 2003, he and his wife Jennifer decided that it was time for him to take one last serious shot at a music career. The couple had two small children and Jenn took on three jobs while Canyon stayed home with the kids, working on his music from there. It was shortly after this decision that Canyon got the call to audition for Nashville Star. After initially deciding not to go to the audition, Canyon's wife talked him into it and he flew to Alberta and then to the semi-finals in Pennsylvania – just a few months later he was announced the runner-up on the show and his career received a major kickstart.
One of my favourite things is when he went on holiday with CMT and did the weather as Jorge Canyoneros. It still cracks me up.
And last but definitely not least...after all I could be here all day...is a recommendation from Anne McAllister. Adam Beach - one of the hardest working actors north OR south of 60. What's so spectacular about Adam is that he has achieved so much in the face of adversity. He was orphaned at a young age and grew up on a reservation. He took drama classes to goof off, but found out he had a talent for it. I first saw him in Windtalkers, but he's been in so many movies it would take a lot of space to name them all. He was nominated for an Academy Award for his supporting role in Flags of Our Fathers and right now he's on Law and Order SVU.
Do you have a favourite Canadian actor I've missed?
Donna's March Romance, The Soldier's Homecoming, has been re-released by Thorndike Candlelight Romance. It's out now in their large print format and available on amazon.


And now it's time for more birthday presents! Head ond over to Anne McAllister's Blog to see what she has store for Mr. Pink - and for your chance to win one of Anne's fabulous books!