Join us in welcoming Romance author Michelle Douglas to

The Pink Heart Society

!
I love a good holiday romance story. In fact, I grew up on them. My grandmother and I would hunker down in front of the telly on wintry Sunday afternoons to watch Elvis Presley, invariably in Hawaii, croon his way into his girl's heart. Or to sigh in satisfaction as Gidget reigned supreme on the beach. Grandma had a bit of a thing for Cliff Richard so Summer Holiday figured large on our shared landscape of escapist holiday movies too.
Perhaps this is why, in my pre-pubescent mind:
Summer holiday + beach + guy and girl = PERFECT
I couldn't wait to grow up and become a teenager. What fun was to be had!
By the time I became a teenager, however, holiday romance movies had moved on a little, had lost some of their innocence. But as far as I was concerned, they sure as heck hadn't lost any of their glamour... or their allure.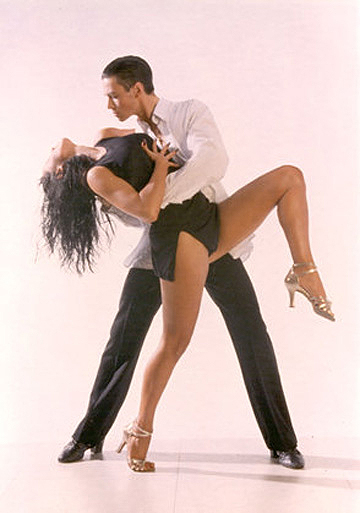 I went to the movie theatre not once, not twice, but three times to watch Dirty Dancing. Although I'm as ready as the next person to extol the virtues of a shirtless Patrick Swayze, it was more than the promise of a hot male bod that kept me coming back for more. There was a real chemistry between the leads – who can forget Baby's reaction the first time she dances with Johnny? But what was even more surprising was the fact that Baby and Johnny didn't end up together at the end of the movie.
THE MAIN CHARACTERS DIDN'T END UP TOGETHER!
No, this couldn't be. I wanted my fantasies neatly tied up with happy-ever-afters thank you very much. And yet...
The characters had gained self-knowledge. They were better people for having met and fallen in love. And so were those around them. This couldn't be construed as an unhappy-ever-after. It was poignant and real [And, on my walks home from the movie theatre I'd construct elaborate scenarios where Baby and Johnny would meet in five years time, discover they still loved each other and lived happily ever after, saving the world en route.]
A decade (or two) later and holiday romance stories still thrill me. My favourite now? The utterly beguiling and unashamedly feel-good Bread and Tulips. Rosalba, fortyish and married, is accidentally abandoned at a rest stop during a family bus trip. So she heads for Venice on her own, and she discovers herself, friendship and, of course, she discovers love.
Things happen when characters are sent on holiday.
Look what happens when Jane Austen sends Lizzie Bennett to Derbyshire. Or when A Room With A View's Lucy Honeychurch tours Florence. Not to mention Shirley Valentine's transformation when she goes abroad. There are the Jamaica scenes in Cocktail. That wonderful if overused line "We'll always have Paris" from Casablanca. Remember when Amy and Laurie from Little Women go abroad? And there are at least two romantic holiday mini-stories in Love Actually.
And what happens? They all fall in love, that's what. Despite their ages. Despite their circumstances.
It seems to me more than just horizons are broadened when characters take a holiday.
For a chance to win a copy of THE LONER'S GUARDED HEART, share with us your favourite holiday romance movie or book (or your favourite moment from one).

Michelle's Harlequin Romance THE LONER'S GUARDED HEART is out now in NA and the UK, and will be out in May in Australia. You can find out more by visiting Michelle's website