Today the Pink Heart Society is delighted to continue its reviews of the Harlequin Mills & Boon made-for-TV movies with Bronwyn Jameson's take on

This Matter of Marriage

.
This Matter of Marriage is based on a Debbie Macomber book of the same name, first published by MIRA in 1997. I haven't read the book, but I would not be at all surprised if this 1998 movie is a decent adaptation. It is certainly faithful to the Macomber promise of warm, fun, feel-good romance populated by characters you feel you know...or want to know. And this movie
is
a romance, front and centre and around the sides as well. Hooray!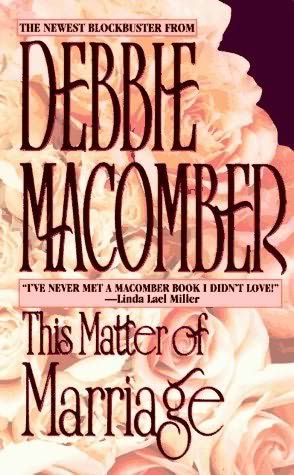 The movie opens with the camera panning across city scenes. At first I thought New York, but then there were streetcars and so I'm not sure what city this was meant to be. Possibly Any City and it doesn't really matter. Although it is set in the city, there is still the community feel that Macomber does so well. Not small-town, colourful, quirky characters but friends and work colleagues and dates of the lead characters. They all had a role, they all fit their roles, and they all belonged.
Are you getting the sense that I liked this movie? You would be right. I did, very much.

Do not be fooled by the back-cover copy, there are not two co-leads. This is very much Hallie's story and her character is established in the opening scenes. She's a 30-something architect working in partnership with her friend Donnalee; she lives for her career; she's honest, real, good at her job, but battling to keep the business afloat.

Hallie is played by Leslie Hope, with long hair, unlike the only pic's I could find of her online. Hope has a lot of movie and TV credits, including 24, Line of Fire, House and CSI: Miami. As Hallie she is immediately empathetic and relatable because she's not Ms Perfect. She has real warmth and an endearing smile, but she's just as cute when she curls her lip into a classic sneer.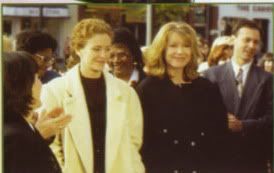 The storyline: Hallie and Donnalee have devoted their twenties to getting ahead in their career at the expense of their personal lives. They step into the minefield of dating, Hallie somewhat more gingerly than Donnalee, while battling to win a contract for a major development. Hallie is also battling a plumbing problem with her new neighbour, Steve Marris, and their friendship grows against the backdrop of burst pipes and abruptly shut-off showers.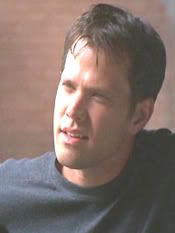 Rick Peters plays Steve, and with a beard. He doesn't even appear on the DVD cover -- what's up with that? -- but I found this lovely cleanshaven pic from one of his many TV guest roles. So, Steve is a guy. A real, gorgeously clueless
guy
guy. After one memorably clueless moment, Hallie says to him: "That was cute. Dumb, but cute."
Steve has a daughter, an ex-wife he thinks he still loves, mostly because he won't acknowledge that the marriage is broken and can't be fixed. He won't give it up. As I said, he's a guy. The ex has a new boyfriend and is embarking on a business venture with him. This is all part of the underlying theme about women finding themselves and what they really want from life.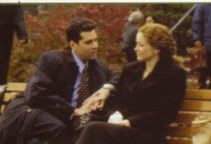 Hallie finally finds a man worth dating in an old (and wealthy) college flame. He bales her business out of financial trouble and offers to take her to Paris, first class all the way. To go, she would have to give up the big contract that she wins...and I love this touch...through inspiration provided by Steve. It takes a while, there are many ups and downs and hiccups along the way, but Hallie finally finds what she is looking for right next door.
I really, really, enjoyed this movie. There's a lovely secondary romance for Donnalee. There's the ticking clock of the project. There's the ongoing motif of the water pressure problem. But mostly there is a lovely, lovely romance that culminates with the perfect solution to the water problem. They shower together. :-)
Perfectly romantic line, offered in a perfectly offhand way by Steve to Hallie: "Why are you so hard on yourself? You've got brains and looks and everything you touch turns into something beautiful and elegant, just like you."
My warm and fuzzy rating: 9 out of 10.
Trivia: The screenwriter won a Gemini Award (Canadian English-Language TV awards) for Best Writing in a Dramatic Program or Miniseries. (I hope it was a large trophy or they wouldn't fit all that on!)
Minor irritation factor: Both the Australian (up the top) and the American (bottom right) covers feature Donnalee and Todd, not Hallie and Steve. In fact, our hero does not feature in any of the stills included on the cover art.
This Matter of Marriage is a classic friends-to-lovers romance, which I reckon works extra well in movies as well as in romance novels. When Harry Met Sally is a fine example -- do you have a favourite friends-to-lovers story? Authors, have you written one?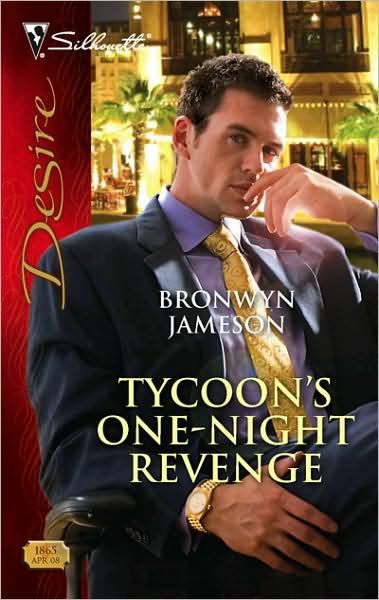 Bronwyn's latest release, TYCOON'S ONE-NIGHT REVENGE, is SO not friends-to-lovers but don't let that put you off! It is an April release in North America and in stores now. Visit Bron's blog and comment on any post before April 15 for a chance to win a Mother's Day romance pack.


And don't forget to visit Diamonds Down Under for more chances to win books, editor and agent critiques, and a diamond pendant.