So much to do, hours and hours to get it done in...and still...I can't seem to accomplish anything. Summer is intoxicating to us all, but especially to writers I think. Lovely weather and day trips afre just not condusive to BIC-HOK. And so...in honor of my not getting as much done as I would have liked...my favorite temptations of summer.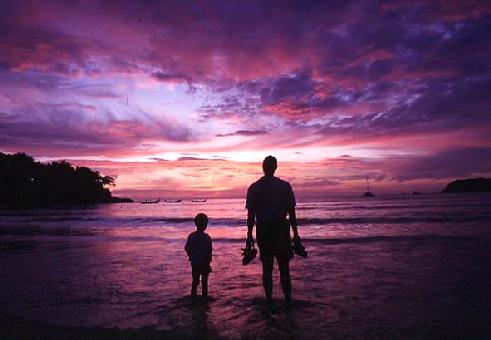 The beach
. Who wouldn't rather be sitting on warm sand than in a hard wooden chair? The salt in the air , the wind in my hair, the crash of the waves, crisp water lapping at my toes...OK. Stopping now. I can't get to the beach again until next week.
The kids
. My kids are hilarious. Perhaps I have moved to Lake Woebegon, but mine are really, truly, loads of fun. They are up for anything and a winderful excuse to indulge my inner child.
Festivals
. Some of them are worth going to just to see if they are for real. I mean, Elephant Garlic Festival complete with garlic ice cream? Who can resist? (The festival, pass on the ice cream.) Fairs, Airshows, outdoor concerts, fireworks...I mean, who stays home with the computer?
Pools
. This was our summer of swimming lessons, so we joined up at the local rec center for the summer so they could practice...and maybe because it has a waterslide.
Beach Reads
. You know...publishers must know how much time I was going to spend not doing what I should. Blaze wasn't helping with the Million Dollar Secrets mini-series. And then there were all those books from RWA Nationals...
Road Trips.
I like having a day to just go. To the beach. To the mountains. To the forest. The zoo. The amusement park.
The sun
. It is hard to concentrate when it is so gorgeous outside. OK. I also have a sidewalk chalk obsession. At least I own it.
Bicycles
. The boys have training wheels, so they are just my speed. All flat surfaces, to the park and back or paved trails. Not exercise, just enjoyment.
Ice Cream
. Oh, it is my vice. And nothing is better than ice cream in summer. I don't know why, it just tastes better. Even plain vanilla.
Grass
. The feel, the smell, how when the sidewalk gets hot the grass stays cool...see why I have a hard time staying inside?
Swimsuit Season
. Well, I did spend too much time exercising...but I gave it up. I had to get in the pool no matter how I looked, so I decided to have fun rather than count steps and minutes and heart rates...and you get why I am exhausted...
Barbecues
. We live in the best neighborhood. We'll all congregate outside and have impromptu BBQs together. The company is even better than grilled food.
Open windows
. Fresh air. Curtains blowing.
So...what's been distracting you this summer?
Jenna is hard at work on her next title for Mills & Boon Modern Extra. In the meantime, check out her
website
,
blog
, or reading group,
We Call It Research
.