This week

The Pink Heart Society

brings you one of the very latest authors for

Harlequin American

. Please give a warm PHS welcome to

Marin Thomas

!
Cowboys vs. Ordinary Heroes
First, I'd like to thank the Pink Heart Society gals for inviting me, a relative unknown author in the world of category romance, to blog today.
This month my fifth book for Harlequin American Romance will hit the shelves, NELSON IN COMMAND is the second installment in my McKade Brothers series. If any of you are familiar with the painting, American Gothic, you'll appreciate the cover of Nelson in Command. My hero is wearing a business suit holding a pitchfork while the heroine--Fanny Farmer--sports overalls and pigtails. The setting of the story is a small Illinois dairy farm. Speaking of settings…
…After my first three books for the American line, (cowboys and ranchers) my senior editor pulled me aside in Atlanta at the RWA conference and said she had plenty of Texas authors who wrote cowboy-themed/hero category stories and she'd love for me to explore alternate settings and heroes for the American line. I nodded and said "I'd love to!" Later, I had a nervous breakdown in my room. I cut my teeth on cowboy romances. I mean, good grief, there's nothing like a man in pair of tight-fitting jeans sitting astride a big, black stallion! Once the panic subsided I got to work on my next story idea and came up with the McKade Brothers series-a riches to rags theme. The heroes would be businessmen--now came the challenge (at least in my mind) how to turn a businessman into the hero of a woman's fantasies. Hmm???
Answer: Research. I went to a Barnes and Noble, bought a Pepsi (I don't drink coffee) and sat in an overstuffed chair and people--excuse me--MAN watched. First of all, you don't see ANY cowboys in bookstores--at least not in Illinois. L. For two hours I studied regular men. Some handsome. Some not. All ordinary. I watched their expressions when they perused the bookshelves, listened to the comments they made to the store clerks and generally stared a lot. I was amazed at the questions that popped into my head. I began to wonder about their backgrounds, what made them chose the books they did and even why one man wore two different colored socks. After two hours, I stood and shouted silently, I can write these guys! I mean, these were real men. The kind most of my readers are married to or dating. Shoot, I married one, too! Why shouldn't these men be just as heroic and handsome and intriguing as cowboys--maybe even more so because they know how to have meaningful conversations with people, not just their horses.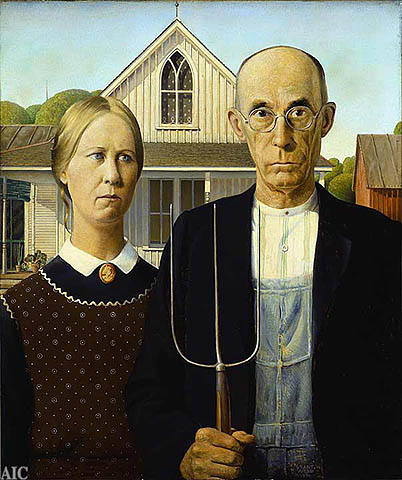 What started out as a moment of gut-wrenching fear in my writing career turned into an opportunity to grow as a writer. Currently I'm working on a new series for the American Romance line that's set in the Appalachian Mountains of Eastern Kentucky. Book one of the series will be out October 07. The stories center around a Scotch-Irish clan in a make-believe community called Heather's Hollow. I've had a blast researching the area and history of these people and hope I can do justice to it/them in my books. In this series, my heroes are… a newspaper reporter, a soldier returning from Iraq and a sawmill supervisor. Ordinary guys with super hero qualities.
So if you're in the mood for an ordinary guy, please check out my McKade Brothers series.
Aaron Under Construction
, the first book in the series is still available through on-line retailers.
Nelson in Command
is out this month (Jan 07) and
Ryan's Renovation
, the last book in the series will be out August 07.
And if visit
http://www.marinthomas.com/
check out my new Name that Rooster contest (click on Marin's Attic). Drop me a note--I love to hear what readers have to say about my ordinary heroes
About Marin
: In a nutshell, I am a sports jock turned romance writer. Yep--6 foot, 1 inch full of Happy Ever Afters. I played Division I Collegiate basketball for the University of Arizona. Go Wildcats!! As you might guess, basketball has played a major role in my writing success, but that's another day, another blog.
Thanks Marin!!!