Welcome to the first Pink Heart Society Hamper for 2007. And it's a doozy!!! Books, books and more books. Not like we don't all have teetering to be read piles already ;). But we are in just that kind of mood that we want to make yours bigger!
In order to win the following free, signed books, as sent to your by the lovely Pink Heart Society authors listed, tell us before
today:
Which movie star / rock star were you certain you would marry when you grew up? Who was your teen idol?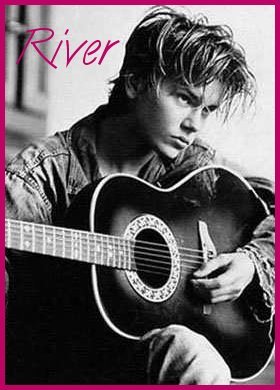 To give you a head start, Ally was absolutely going to marry River Phoenix, to the point where she practiced her married name signature. That long hair, the angst, the love of animals, how could a sixteen year old girl not love him? Sigh...
Jenna on the other hand was, and by all accounts still is, in love with Justin Timberlake. So much so that her Hubba Bubba will NOT alolow his CDs to be played on car trips.
Natasha's favourite was Michael Praed in 'Robin of Sherwood'. Funnily enough he later went on to read some of those Harlequin audio books.
At the risk of being laughed at, Nic admitted she was head over heels for Brit popstar Rick Astley.
Did they ever really prove that he wasn't Kylie Minogue's real singing voice speeded up? ;)
And the lovely Trish? The one she rearranged her life for, who the
entire world stopped for once a week... and who she dreamed a very long and happily ever after about was Richard Dean Anderson as MacGuyver...
Does it make you wonder if these are personality types that have shown up in our heroes time and again? Please no!!!
JANUARY HAMPER BOOKS
MEANT-TO-BE MOTHER by Ally Blake
MR IMPERFECT by Karina Bliss
THE NANNY AND THE SHEIKH by Barbara McMahon
FALLING FOR THE FRENCHMAN by Claire Baxter (debut book!)
BLOOD SON by Erica Orloff
THE MILLIONAIRE'S SEDUCTIVE REVENGE by Maxine Sullivan
MAKING PROMISES by Michelle Monkou
NOT QUITE A LADY by Louise Allen
MOONLIGHT AND MISTLETOE by Louise Allen
SHADOW HUNTER by Linda Conrad
SHADOW SURRENDER by Linda Conrad

The lovely Leena Hyatt of the Tote Bag fame has donated:

THE SHIEKH'S GUARDED HEART – Liz Fielding (Harlequin Romance)
MERELY PLAYERS – Kathleen E. Kovach (Heartsong Presents)
TO LOVE AGAIN – Janet Lee Barton (Heartsong Presents)
SUBMISSION – Tori Carrington (Harlequin Blaze)
HIS E-MAIL ORDER WIFE – Kristi Gold (Silhouette Desire)
THE CARIDES PREGNANCY – Kim Lawrence (Harlequin Presents)